Salzburg, Saalbach, SDL-SBG
SalzburgSaalbach
Location
Teljesen egyedülálló, napos oldalon fekvő menedékház, kb. 3 km-rel Viehhofen település felett, Saalbach-Hinterglemm síterületén. Nyáron a réten juhok és lovak legelnek. A felvezető útszakasz egy 3km hosszú, aszfaltozott úton (télen keréklánccal) egészen 300m-ig, a gazdálkodó "Hecherhütte"-ig (Hecher menedékház), majd a kavicsos úton egészen a menedékházig. A menedékház 300m-rel a Viehhofen-i kijáratnál található. Sífelszerelésben a menedékháztól közvetlenül ( a 68-as számú sípálya/Hecherhütte kijárat) juthatnak el a településig, onnan síbusz-összeköttetés van a síliftekig (kb. 5km).
Distances
A Saalbach-Hinterglemm-Leongang-i sícirkusznál tartózkodik. Viehhofen település 3,5 km-re, síiskola 3,5 km-re. Saalbach 12 km-re, nyári uszodával rendelkező gazdálkodó menedékház 300m-re, szánkópálya 8 km-re. Loipe 5km-re. Kerékpárutak és hosszú túrautak vezetnek el a háztól! Zell am See 12 km-re.
Equippment
A menedékház maga a tulajdonos személyes felügyelete alatt épült. Fszt: zuhanyzó, fürdőszoba, 2 WC, 1 szoba, ülősarok, SAT-tv, ebédlőasztal, konyhasor elektromos tűzhellyel, sütő, fafűtéses kályha, hűtőszekrény, mikrohullámú sütő, mosogatógép, kávéfőző valamint egy feljáró az előszobához 2 igényelhető pótággyal, 3 hálófülke duplaágy, emeletes ágyas szobához. WLAN-hálózat ingyenes. Központi fűtés fával. Gyönyörű kilátás élvezhető a ház előtti napos ülőhelyekről, nyugágyakról, grillezési lehetőséggel.
Additional charges on-site:
Tüzifa díj 10eur/éj, idegenforgalmi adó jelenleg 1,70eur/fő/éj, átalány € 2eur/fő/éj, ágynemű 5eur/szett bérelhető.
---
Offers
Last Minute (1)
Travelperiod

Duration

Persons

Price

3. Sep. 2022 - 10. Sep. 2022

7 Nights
10 Persons

€ 765,-

€ 890,-
Herbstgenuss 2022 (10)
Schnäppchen (18)
Kurz mal weg (26)
Winter 2022/23 (9)
Ski-Openings 2022 (8)
Weihnachten/Silvester 2022/23 (1)
Frühling 2023 (11)
Sommer 2023 (8)
Herbstgenuss 2023 (15)
All offers (88)
---
Location/Info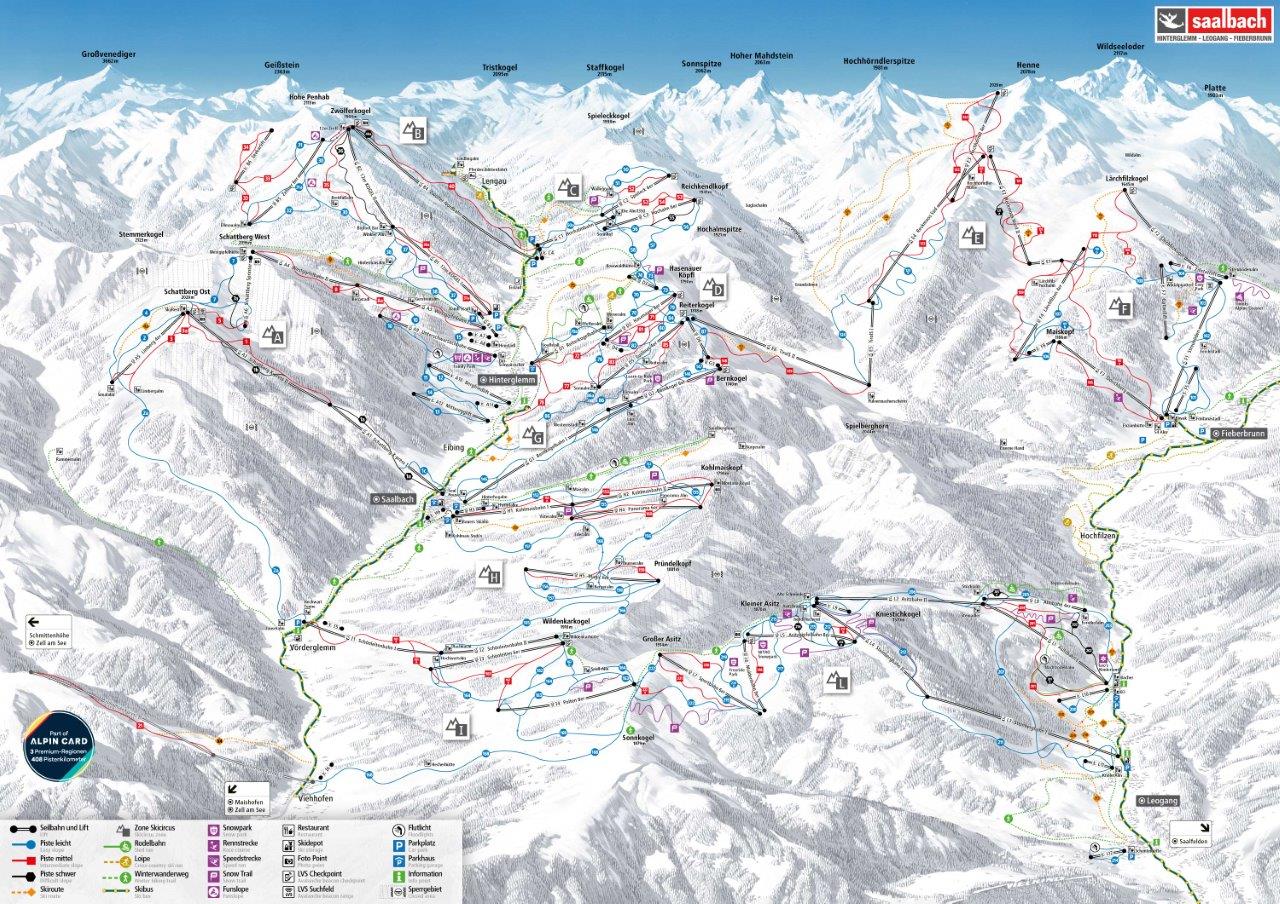 Winter Infos
The skiing area Saalbach-Hinterglemm-Leogang offers 270km best prepared slopes, 70 modern cable cars and ski lifts, 10km cross-country ski tracks, snow parks, ski movie trails, speed courses, learn-to-ride park, fun cross, snow trails, racetracks, carving routes, ski slopes with moguls and floodlight slopes, toboggan runs, and a lot more.
Summer Infos
The Saalbach region offers 400 km of hiking trails in a breathtaking mountain setting. The summer lifts in Saalbach Hinterglemm enable a quick start to the day of hiking and take you straight up to the start of the most beautiful hiking trails. Those who prefer to pedal can set off on over 400 km of well-signposted bike routes and trails in the Saalbach Hinterglemm bike paradise. Downhillers use one of the 9 mountain railways in Saalbach Hinterglemm, Leogang and Fieberbrunn and choose from over 70 km of trails for their descents! This diversity makes Saalbach Hinterglemm the largest bike region in Austria. There is a multitude of possibilities for families: the Kids Hiking Challenge, themed hiking trails, adventure playgrounds, bathing fun and the attractions at the end of the valley in Saalbach Hinterglemm ensure that you never get bored.
Rating
Location / Surroundings
Hiking-/Skiing Area
Restore Factor
Location
Other / Satisfaction
Care
Price
Facilities
Comfort
Facilities
Cleanliness
---
Dear friends of Hüttenpartner – tell us your opinion!
Of course we hope that you had wonderful, relaxing cabin holidays, but maybe you have further suggestions for us. Tell future guests about your experiences! Read what our customers wrote:
Wolfgang 70-75 Jahre, verreist im August 2021
Wir waren zum zweiten Mal 14 Tage hier und erneut begeistert. Traumhafte Kulisse, Herbert, ein äußerst liebenswerter Eigentümer, immer ansprechbar und sehr, sehr hilfsbereit. Die in unmittelbarer Nähe gelegene Hecherhütte ist in jedem Fall sehr zu empfehlen. Ganz besonders die Grillabende im Juli und August. Ein Muß. Wir kommen wieder.
---
Thomas 40-45 Jahre, verreist im Juli 2018
Der Hüttenbesitzer ist einer der zuvorkommensten Menschen die ich kenne. Herbert, der Hüttenbesitzer und die nahe Hercherhütte machen jeden Aufenthalt dort zu einem Traumurlaub!!
---
Sylvia 50-55 Jahre, verreist im Dezember 2014
Wir verbrachten mit 6 Erwachsenen und einem Hund die Weihnachtswoche in dieser urigen Hütte. Die Lage ist einfach traumhaft, absolut ruhig und eine herrliche Aussicht. Die Hütte ist einfach aber ausreichend eingerichtet. Ganz toll, die 2 Bäder und 2 separaten WCs. Wir sind uns nie in die Quere gekommen. Die Schlafzimmer sind tatsächlich eher Schlafnischen. Etwas hellhörig, aber trotzdem sehr bequem. Dank der Holzheizung war die Hütte kuschelig warm.
---