Steiermark, Obdach, PEI-STM
Find the right cabin for your vacation
Explore the entire range of alpine huts, ski huts, chalets and holiday homes and find your perfect holiday destination in Austria
SteiermarkObdach
Location
The cabin is located above the town Obach, below the farm of the owner, with a wonderful view and quiet surroundings, next to the ski lift Obdach.
Distances
The town Obdach with its shops and taverns is about 2,5km from here. There is a ski lift with snowgun, 4km slopes, a snack bar and a snow bar in 300m distance! Starting at the cottage you can ski until you reach the ski lift. Skiing region Klippitzörl is about 34km from here. Here you are amidst the Swiss stone pine area, in summer you can choose between numerous possibilities of excursions, wakling through forests, on alps, to mountain lakes or to farmed alpine huts. There are also 330km marked hiking trails in the region around the "Zirbitzkogel"! The Spa Aqualux is 25km from here and the "Red-Bull-Circle" is also 25km from here.
Equippment
Ground floor: shower/toilet, breakfast kitchen with dinette, electric cooker, oven, fridge, coffee machine. Alongside is a small three-bed room out of Swiss stone pine wood. Upper floor: 1 four-bed room, next to the stairs is a sofa (additional bed). In front of the hut is a garden with seats and a barbecue. Electrical heating. Satellite TV, carport and 2 bicycles are available.
Additional charges on-site:
Electricity € 0,30/kWh, local tourism tax currently € 1,50/person/night, pet € 30,-, final cleaning € 50,-, bed linen can be rented for € 7,-/set and towels for € 3,-/set.
---
Offers
Last Minute (2)
Frühling 2021 (6)
Schnäppchen (13)
Kurz mal weg (33)
Sommer 2021 (2)
Herbstgenuss 2021 (10)
Winter 2021/22 (18)
Weihnachten/Silvester 2021/22 (3)
Frühling 2022 (10)
Sommer 2022 (9)
Herbstgenuss 2022 (11)
All offers (102)
---
Location/Info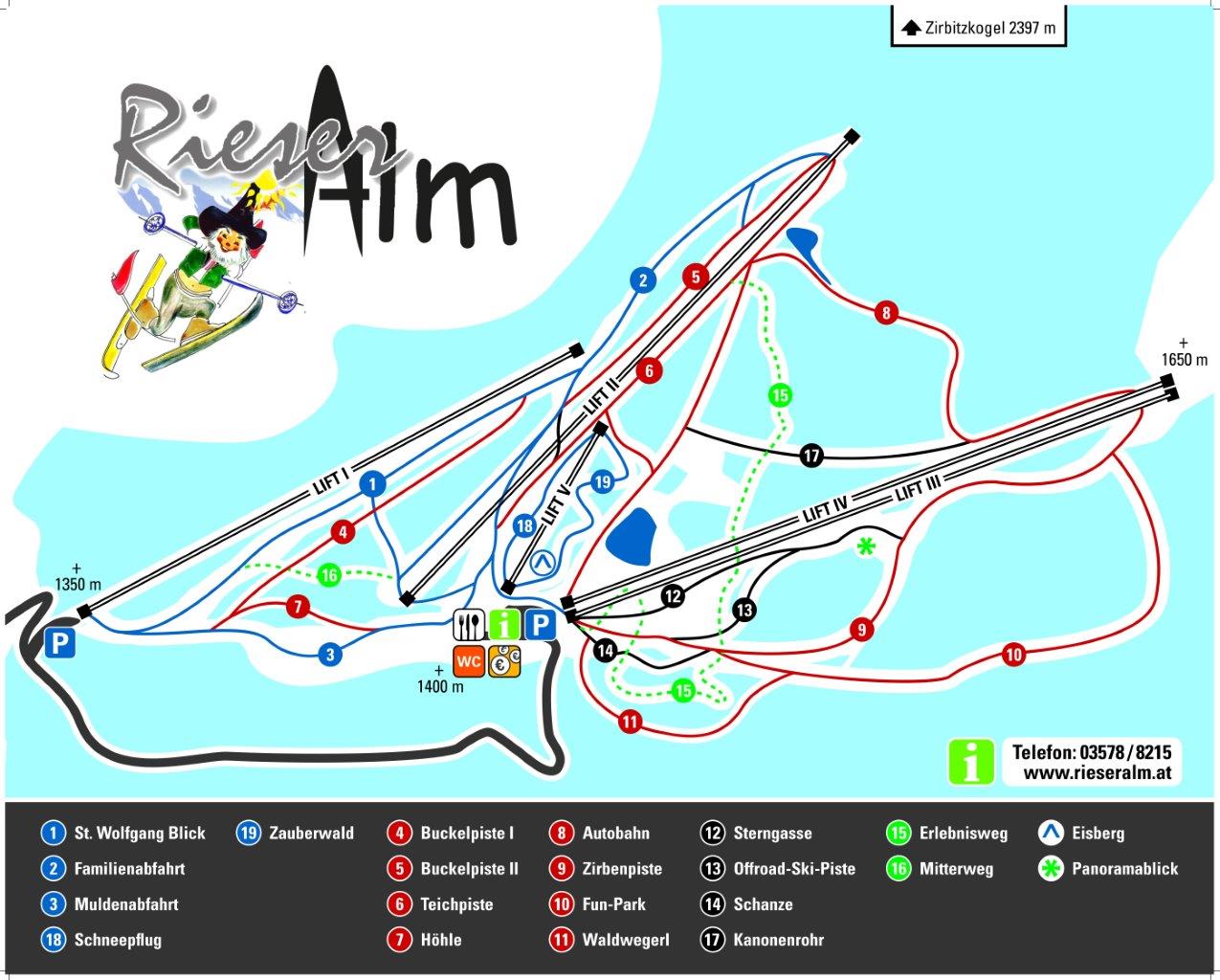 Winter Infos
Die ganze Wintersportwelt wird von teuren und protzigen Skigebieten beherrscht. Die ganze? Nein, eine von unbeugsamen Menschen bewohnte Gemeinde in der Steiermark hört nicht auf, diesem Trend der Maximalisierung Widerstand zu leisten. Sie setzt auf ein kleines, feines Skivergnügen, wie es die Erwachsenen von heute in ihrer Kindheit erlebt haben – auf einen Winter wie damals, mit:

- ​1 Lift, 2 Abfahrten
- ​Familienfreundliche Tarife
- ​Gastronomie direkt am Lift
- Gratis Babylift mit "Zirbl-Park"
Mit 4,3 Pistenkilometern ist Obdach ein ideales Skigebiet für Anfänger.
Nach einem anstrengenden Skitag können Sie sich dann abends bei Rosi´s Jausenstation mit heimischen Spezialitäten wieder stärken.
Summer Infos
Die Marktgemeinde Obdach ist das perfekte Ausflugsziel für Jedermann. Beschilderte Rad- und Wanderwege, der Zirbitzkogel sowie die Nähe zum Red Bull Ring machen den Ort zu etwas ganz Besonderem. Genießen Sie Gastfreundlichkeit wie nirgendwo sonst und erholen Sie sich vom Altagsstress.
Rating
Location / Surroundings
Hiking-/Skiing Area
Restore Factor
Location
Other / Satisfaction
Care
Price
Facilities
Comfort
Facilities
Cleanliness
---
Dear friends of Hüttenpartner – tell us your opinion!
Of course we hope that you had wonderful, relaxing cabin holidays, but maybe you have further suggestions for us. Tell future guests about your experiences! Read what our customers wrote:
Klaus 50-55 Jahre, verreist im july 2019
Die Lage ist super, ein toller Ausblick ,die Einrichtung ist gut und der Erholungsfaktor ist toll . Alles ist sehr sauber und gut gepflegt .Einfach nur zu empfehlen .
---
Manuela 45-50 Jahre, verreist im june 2018
Geräumiges Haus und gut ausgestattet.
---
Christian 45-50 Jahre, verreist im june 2017
Wir wurden sehr nett empfangen und gut betreut.
Die Bio-Käse-Produkte der Vermieter sind der absolute Hit!
Der liebevoll neu angelegte Grillplatz wurde ausgiebig genutzt,
schöne Wanderungen in der Umgebung möglich.
---
Jamila 30-35 Jahre, verreist im january 2015
G. 35-40 Jahre, verreist im december 2014
Sehr schöne Hütte, sehr gute Lage, schön eingerichtet. Stube etwas klein bei Vollbelegung. Haken in der Stube zum aufhängen der nassen Skisachen wären noch schön.
---
Helena 35-40 Jahre, verreist im july 2014
Mit Freundlichkeit empfangen, mit Freundlichkeit gegangen. Sehr schöne Hütte mit allem was man braucht. Überall nette Leute. Einfach herrlich.
Sehr, sehr empfehlenswert !
---